We believe in our experience, knowledge and focus on innovation to deliver best value solutions to you and your consumers.

Product Support

We share our experience and knowledge to make sure the products and solutions we provide are the right ones for your application.
This support starts from our first contact, where we want to understand what your needs are, so we learn how we can best support you.
We provide extensive technical and operational pre-sales, installation, project management and ongoing operational support across all our products and solutions.
We want you to get the most out of your products and equipment, so whether we supplied a product or not, we can help support you in getting the most value from it. We are here to help you solve your metering and billing issues.
So, whether you want to know what heat meter is best or how to get your data from your meters, Get in Touch with one of our experts.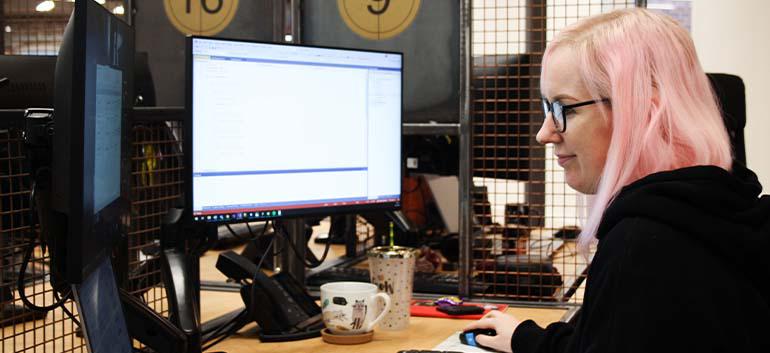 Customer Support

We recognise the important role we play in providing support to you but also to your consumers. This might include arranging appointments for a retrofit project, or supporting your consumers as part of our Customer Billing Services for billing and PAYG operation.
Your consumers are key to the successful operation of heat networks and private utility networks. Our team have the training, knowledge and experience to provide the very best service, supported with resources such as our mySycous online portal which allows them to access support whenever they need it.
Our customer support isn't limited to making sure we can help when things go wrong, or just to your consumers, we want to be proactive and support you. We want to make things go right. This includes coordinating all our projects, whatever the size or scope, from a single meter installation to commissioning thousands of PAYG units, through one of our project delivery experts. Our project delivery experts can help ensure every aspect of your project goes smoothly and provides you with a single point of contact from order to handover.
Our customer support is available to you in person, over the phone, by email and through live chat, just Get in Touch.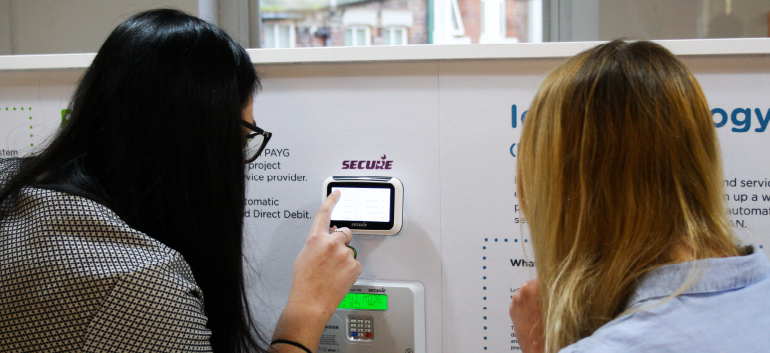 Technical Services

Our Technical Services team provides training, installation, commissioning, and maintenance services, covering all the products and solutions that we supply and support. We also provide technical services, including defect repairs, on behalf of a number of manufacturers that trust our team with their brand.
Our team are based across the UK, ensuring we can offer comprehensive coverage and deliver our solutions effectively. We have the infrastructure to support our Technical Services from health and safety compliance to remote diagnostics and support.
We equip our experienced team with the knowledge and training to undertake their role, as well as the necessary supporting technologies, such as ByBox for overnight stock replenishments, guaranteeing we deliver a customer-focused and industry-leading experience.
Our Maintenance Services can include site-wide provisions on behalf of heat network operators and private utility suppliers, as well as HIU Maintenance and Repairs to individual householders who may be responsible for maintaining some elements of their installed systems.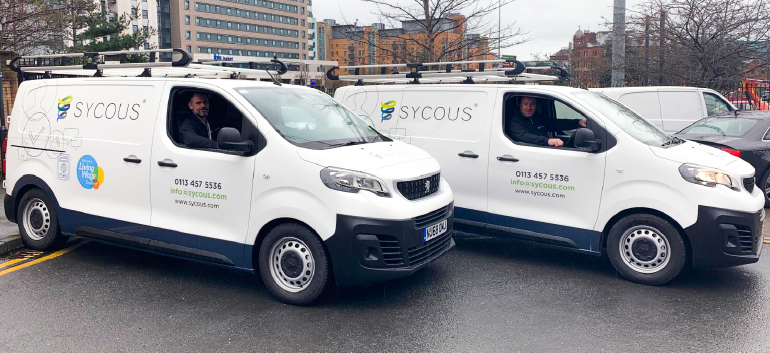 In-House Development

As we move towards a more connected world, the technologies we use are becoming smarter and more complex. In terms of metering, data collection and operational solutions this includes a focus towards IoT and connected technologies.
We believe, however smart or complex the solution or product, we need to make it empower the user, as well as being accessible. We treat the complexity as our problem, so we can deliver simple and intuitive products and services to you.
We develop all our software platforms in-house, with an industry leading internal development team, making sure what we develop is right for our products, solutions and you.

You can find out more about what we develop with our Mabdeck Software, which can be operated in-house, or we can make things easy and do this as part of our Customer Billing Services.